Shopping Cart
Your Cart is Empty
There was an error with PayPal
Click here to try again
Thank you for your business!
You should be receiving an order confirmation from Paypal shortly.
Exit Shopping Cart
The Truth you will not be told
| | |
| --- | --- |
| Posted by bbedcenter on March 12, 2013 at 10:30 AM | |
The following are excerpts about a couple that moved to Israel to join the Bnei Baruch group in Petah Tikva, Michele (Michal), Israeli, and Marco, Italian. This is an online translation from a Russian blog. The translation is over 95% clear enough in English to give us a perfectly accurate picture of the stories. For the full article click the link at the end and choose a google translation of the Russian page online.
The most shocking part:
"During the two years that Michele and Marco spent in the Kabbalistic group, the relationship between them increasingly weakened. During the week Marco spent with Michele only a quarter of an hour a day, which was defined in the regulations, Michele began to resent this, and the fact that women are not allowed to participate in the morning lessons. When Mark told his friends about it in the group, he was faced with an unexpected response: "They told me it would be best if I left, and in the same breath they offered me another woman in place of Michele. They told me that this is to "EXCHANGE ONE COW FOR ANOTHER."

 

"It's not really important to who you marry, because one way or another after the transition to the main group men are hardly seen with his wife," - adds Michele."
And the part at the heart of the problem:
"'It was not easy - to leave the group' - says Marco. "When a member chooses to leave the group or "leave ", the other group members are instructed not to join with them in any contacts, so that THE PEOPLE THAT USED TO CALL YOU BROTHER, begin to treat as if you did not exist, they do not see you. And the one who broke all ties with the family, with relatives and friends in joining in this Kabbalistic group, IT WOULD BE VERY EASY NOT TO LEAVE THIS GROUP. "
And here is more:
"Dark Side of the Light

 

'Finally the Russian-speaking reader can get acquainted with the fact that the Hebrew-speaking readers have known for a long time!

[...]

During more than two years of study in the "Bnei Baruch" Marco and Michele went into the inner core of the group, and found themselves in a closed world, cruel and chauvinist, who exacted from them large sums of money, and separated them from the outside world, as well as - from each other. 'I do not know how we did not run away from there before. It's just terrible to remember the time' - says Michele. 'There is a difference between what we are told about the group IN THE BEGINNING, so that it becomes clear to you at every stage and level of entry to the group before you join the Central Core of The Group and find out THE TRUTH'  - says Marco.

[...]

'Until now, I do not understand why there are so many other things they hide. They hide also the fact that they are religious' - says Michele.

[...]

'In the beginning we were surrounded by lots of love and support in all areas and in all directions' - says Michele. "In the meantime, I felt the pressure to change my style of clothing with pants to skirts. Later, we were asked to observe kashrut, Shabbat and the laws" Nida. "Very quickly we discovered something that the members of the group said in an interview to the press that there is no connection between the Kabbalah and Judaism, and that the religious are not accepted in their group - it is not true'

[...]

"Local law" that, says Michele, included: monthly payments to the group "Bnei Baruch", which reached 20 percent of the monthly salary of Marco, many daily hours of work for the benefit of the group, specify the account of his personal life, including - complete removal from contact with their parents and family, the various religious laws, among them the ban to spend time with his wife Michele over a quarter of an hour a day, absolute immunity to [??] in the critical days, the obligation to participate in all classes and companies "Bnei Baruch" and absolute prohibition to tell anything about someone else in the group. "" Bnei Baruch " 'my life was filled from morning to night' - says Marco.

[...]

'At a more advanced stage, a member of the group who receives " free lessons "must begin to pay" Bnei Baruch "20 percent of his salary - 10 percent as a" tithe "(" Maaser "), which is designed to spread Kabbalah to the world, and another 10 percent on regular extra payments, which were used to pay bills and rent apartments in buildings of the organization. addition, each member of the community must be given about 3 hours a day, more than hours of studying Kabbalah, to work in the "Bnei Baruch": cleaning, maintenance building assignments, work in their internet site and so on. 'At a certain stage of a student receives instructions that dictate to him what would be his way of life' - says Marco. 'In these regulations, in particular, says that his wife can spend only a quarter of an hour a day and no more than that it is forbidden to speak to outsiders about the group and to tell anyone that it's happening.'

[...]

"Bnei Baruch Guidelines" asked us that when guests come from overseas, so we seemed to them "as we are happy " (if we were really happy, they would not have to ask us about it.) and to surround a large love and attention, such as guidance regarding the Sabbath, when new people come on Saturday. And then was the most surprising: it was said to us that the members of the press would arrive and for them to make a special presentation. It was said to us that we do not want to look to the media as if we "return to religion" or something like that, and so now women have to go and change - remove the skirt and put on pants, and remove head coverings - and so we'll show them yourself. was a special session that can speak to correspondents, and what not. " http://pitanov.livejournal.com/254549.html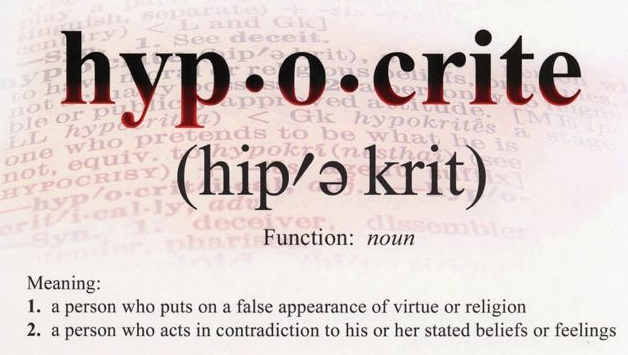 Categories: None
/