Shopping Cart
Your Cart is Empty
There was an error with PayPal
Click here to try again
Thank you for your business!
You should be receiving an order confirmation from Paypal shortly.
Exit Shopping Cart
The Truth you will not be told
| | |
| --- | --- |
| Posted by bbedcenter on March 12, 2013 at 11:50 AM | |
At the core of Michael Laitman's ideology, and what makes it a true manifestation of cult structure, is the dogma that in order to "advance" spiritually one must constantly annul his will to the "upper". The creator, Laitman claims, is concealed and not visible, so the "upper" that substitutes it is the superiors or managers in charge of local groups or work/dissemination projects. Everybody must submit to the decisions of the appointed managers leading committees and all sorts of activities. The hierarchical structure of BB's management has its supreme power in the Israeli "inner" group, obviously headed by Laitman, from whom all decisions and final solutions to any conflict emanate. And all global followers think that when Israeli managers demand something, they are just voicing the desire of their ultimate "upper", Dr. Michael Laitman, or Rav, as they call him, depending on what audience they are addressing.
So Michael Laitman has a global army of followers happy to cancel their will to his wishes, and questioning any orders is to question Laitman, or in fact, the creator himself. In the very rare instances when somebody dares to not follow orders, this army of "brotherly love" will turn into a blind vicious spiritual machine, and their dogmatic soldiers are willing to insult, discriminate, threaten, put all kinds of pressure and ultimately shun whoever poses any challenging observations.
But what kind of power is Laitman seeking, with such a mighty mass of blind followers? Just the simple influential status quo of a spiritual global guru, or is there something else behind his ambition to use kabbalah to submit masses to his will? Well, let's see, we have observed that Laitman has no problem with using "kabbalah" in order to manipulate his followers' political votes, not just in the politics of the State of Israel, but he has also aimed at control of American presidential elections, as his followers experienced in this past 2012 elections. Laitman was seeking the victory of Romney, good buddy of Netanyahu, against Obama. This makes us wonder is the Bnei Baruch cult aiming to provide the "spiritual authority" of a Zionist global agenda led by the State of Israel? And does Laitman's kabbalistic approach to politics support an egalitarian society governed by freedom and inclusion? Not exactly, as Laitman's own words explain to you below:
"It is not a government of national unity that we need, but a military rule that will have absolute power, assume the responsibility and come forth with an intense preventative strike against Syria, our main enemy. Then we would completely destroy its military machine and the camps where terrorists are trained."

 

"These days we don't need a Knesset (parliament) whose seats are filled by our natural enemies – the Arab deputies (who don't hide this fact), and the peacemakers who have paralyzed the people's will to live on this land." Posted on Laitman's blog on April 9th, 2008 at 11:00 am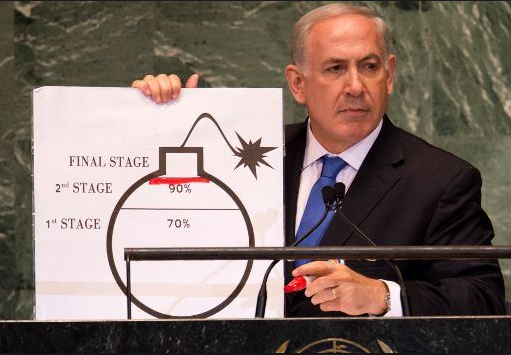 Categories: None
/