Shopping Cart
Your Cart is Empty
There was an error with PayPal
Click here to try again
Thank you for your business!
You should be receiving an order confirmation from Paypal shortly.
Exit Shopping Cart
The Truth you will not be told
| | |
| --- | --- |
| Posted by bbedcenter on March 19, 2013 at 12:50 AM | |
What does Laitman say about suicide?
"That is why they should study at the classes of integral upbringing—to acquire a special society that creates waves of positive connection, closeness, and love in every participant. Then, we will be able to conduct a research study and show how much we managed to increase their level of happiness, confidence, and psychological and physical health, and how much the criminal and suicide rates went down.
In our address to society, we should reach out to lonely people and explain to them that precisely in our circle they will find warmth and the support of the environment. The collapse of the institution of marriage is intended to show people that they need to build their relationships on a different level, the level of unconditional bestowal and love, rather than on beastly attraction.  laitman.com --  Article: Lonely People, Join Us! May 11th, 2012
Unfortunately that didn't happen with Patrick, although not only had he joined BB, but he was literally working for them more than for himself. The research study we are conducting shows precisely that BB is in no way producing such society, what's more, it may be producing precisely the opposite: a society that creates suicidal tendencies. A few weeks after Patrick's suicide, another young man from a BB group in Europe, Jürgen Plattner, also killed himself.
"It's not the teenagers who have a plea for help. It's their inner emptiness, the Reshimo that is crying out for fulfillment. Thus, we should give them the method capable of fulfilling this Reshimo: Kabbalah. My children never went through any such states. We raised them within Bnei Baruch's framework, by teaching them Kabbalah's basic concepts, and none of them (in all possible age groups, from 2 to 20 and up) have ever shown such problems."  laitman.com -- Article: How To Fulfill Teenage Emptiness May 11th, 2008
It didn't happen to Patrick either. Again, how does Laitman justify his words in relation to the facts? Were "the friends" not dedicating the same amount of time to him as he was dedicating to "the friends"? Or was he simply ill, as BB "friends" said to wash their hands of the "mutual" half in their Mutual Responsibility ideology? Are such programs simply a "do as I say and not as I do" methodology of controlling the behavior of the masses, so that each lower one responds for the higher all (impresonal and faceless society), and yet nobody responds for him? Is the happy existence and unconditional love in the Ideal Society of Mutual Responsibility in Bnei Baruch something similar to the life described by Aldous Huxley in his novel A Brave New World, where everyone belongs to everyone else and "loving" means to be a slave of the society's demands, without questioning its rulers?
"Question: Religious canons view suicide as the greatest sin. How does Kabbalah view it?
My Answer: Suicide is one's reaction to the impossibility of finding fulfillment in our world, because a person senses life only in the fulfillment of his desire! Only Kabbalah can attract the Light of fulfillment, and hence it is the only means able to prevent suicide." laitman.com -- Article: The Consequences Of Egoism's Growth Sept 19th, 2008
And THAT CERTAINLY did NOT happen to either Patrick or Jürgen AT ALL. So... Either Laitman is lying in his answers, or what BB is doing is not at all stemming from the love and bestowal that kabbalists talk about.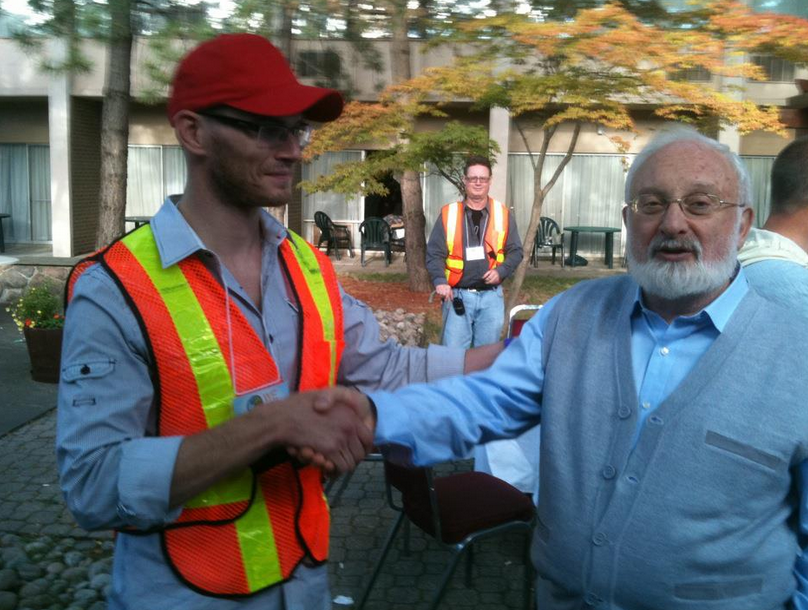 Categories: None
/